Over the years there are things that were made for one person then others asked if they can have one too. With recent tooling to speed up the manufacturing (which is mostly by hand anyway!) we're pleased to offer the some of the products for sale. Remember, each one is custom made so can be tailored to suit any personal preference.
Photos to come in the next day or two – so if you are seeing this without the photos do come back soon!
Mirror
Everyone likes these unique vanity mirrors. They are great for seeing what you are doing to your face, whether it is shaving or applying makeup. They are great also if you simply want to illuminate a room horizontally to increase the apparent depth.
Available in virtually any wood, from used pallet wood and scaffold boards to reclaimed anything. Available as switched, or smart-switched Alexa versions. Contact us for pricing details.
Keyboard Light
Available in custom sizes, this USB powered light is great when all you need is for a specific area such as a keyboard to be lit up. Made from pallet load bearers and using a Japanese scorching technique.
The Cube
A chunky light available in a multitude of finishes. Made from the square supports from industrial pallets. Available in 5,12 and 240V versions, switched, unswitched and smart.
3×2 Lighting
An ultra-minimal LED ceiling light made from a single piece of reclaimed 3×2 wood and ultra-efficient LED battens. Each is wonderfully unique.
BrickLight
Simple but beautiful way to repurpose a brick that has been washing around the seas for years. Inspired by desk lamps that are so light they fall over, and sea glass that has been moulded over the years. Bricks make a great sturdy base for these copper-tubing lights. Available with or without smart or touch controllers.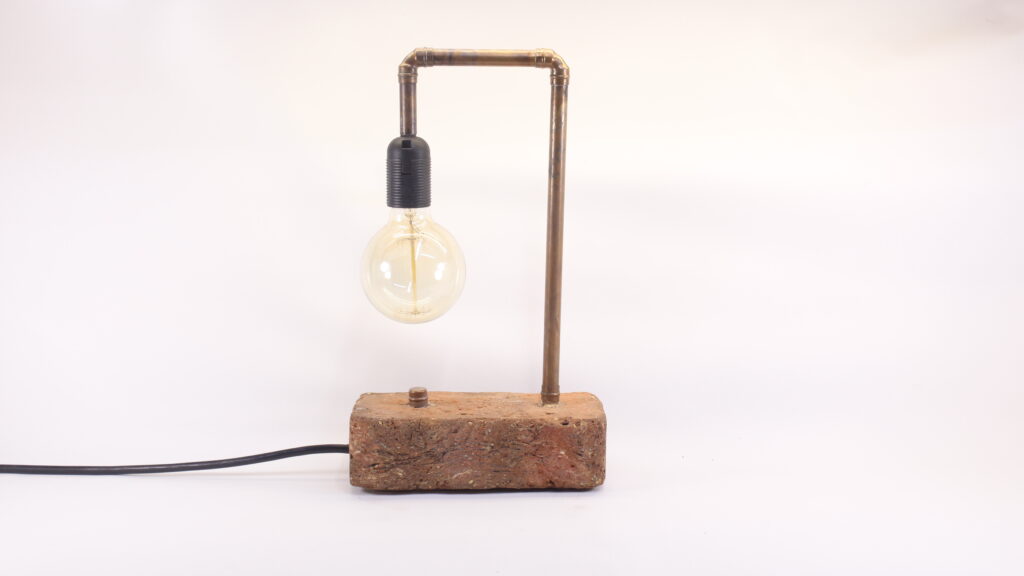 In the Pipeline…
I am developing a flat-packed desk lamp using reclaimed wood and neodymium magnets. This will be the first product release as part of our drive towards a fully regenerative business – taking waste products and building them into a design that itself aims to both last a lifetime.