Installing a Super-Useful Outside Socket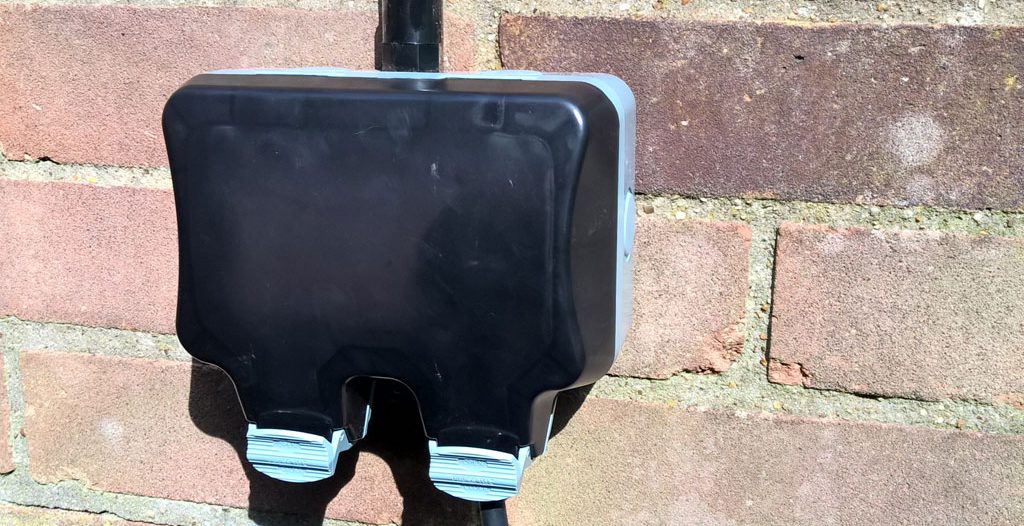 One of the few electrical items installed in most houses, and one of the most useful is a socket or two outside. I suppose it is understandable in the UK climate, it rains lots, and water and electricity aren't good friends. So here's a quick case study of I went about installing one.
The problem I was told about was the outside hot tub kept 'tripping' the extension lead. That 10a extension lead, merrily covered in a plastic plant pot had a thermal cut out. Surprisingly enough the hot tub was drawing more power than the poor little extension lead could provide, heating it up and eventually tripping the thermal cut-out. Also on the hot tub socket it explicitly said not to run the tub off an extension lead! Needless to say the customer dutifully ignored such warnings and it didn't work (aswell as being potentially dangerous).
The solution was to install a weatherproof (ip66) socket, fed through plastic conduit away from curious hands, into the downstairs ring main with a double pole isolation switch inside.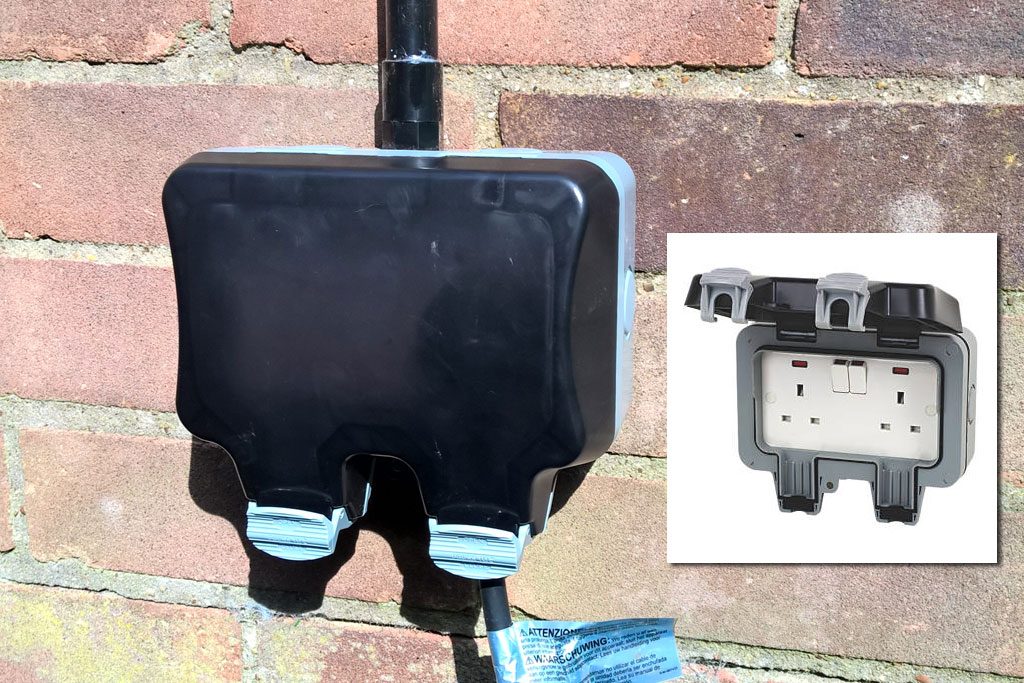 The above socket has a flap at the front surrounded by seals that prevent water getting in, clips to hold it tightly together, and rubber bungs that surround the cable. The inset photo shows what the socket looks like when open.
The time consuming part isn't actually to do with electrics really, but routing and bending the plastic conduit to reach it's destination. In this instance it was the isolator switch. Two different colours of conduit were used so blend in with the black soffet board, and the white PVC surround of a double glazed door.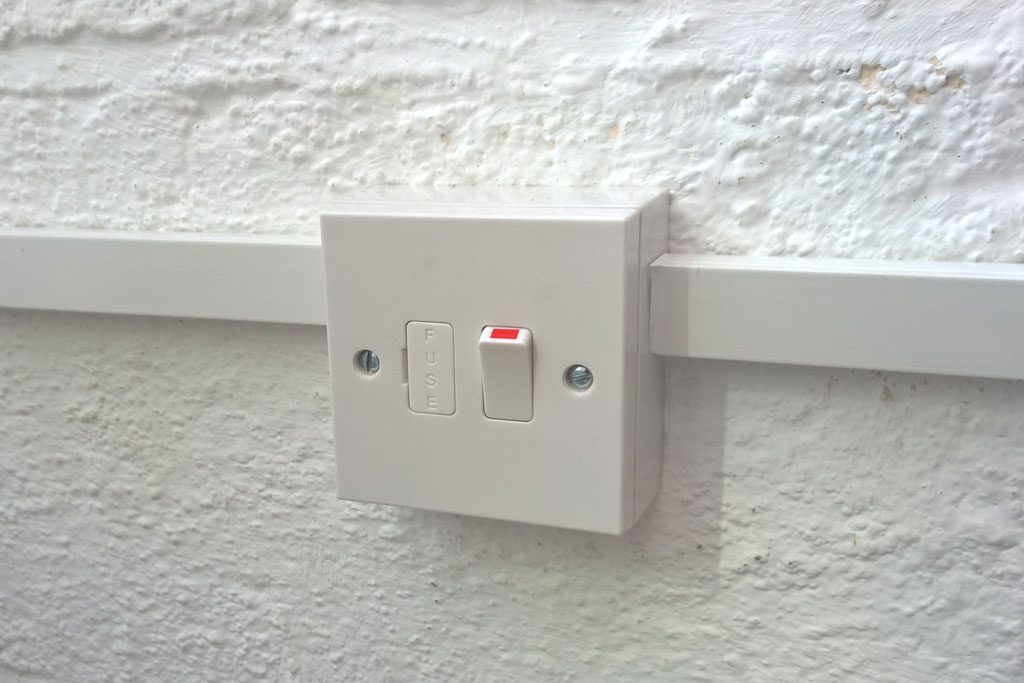 Not only is the isolator switch a regulatory necessity, it's also useful for turning off all the things that are plugged in outside without having to go outside. It's amazing how useful this installation is. No more trailing extension leads through cat flaps, open doors, no more tripping over them either, just plug in your radio, hot tub, pop open the wine and enjoy the UK's occasionally glorious sunshine outside!
Comments